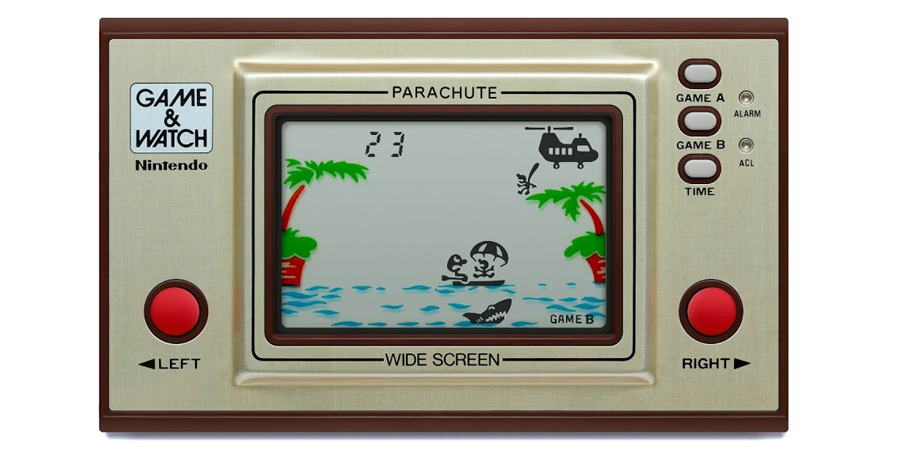 40 ans après l'invention géniale de Gunpei Yokoi qui détournait une technologie d'écran LCD de calculatrice pour en faire les premières consoles de jeu vidéo portables à succès, Micro Game Factory vous permet de concevoir instantanément des jeux dans la logique des Game & Watch. Révisez vos bases de game designer armé de simple feutres de couleurs.

40 years after the revolutionary invention of Gunpei Yokoi who adapted LCD screens technology from calculators to make the first successful portable video game consoles, Micro Game Factory allows you to instantly design Game & Watch style gameplays. Revise your game designer basics armed with simple colored markers.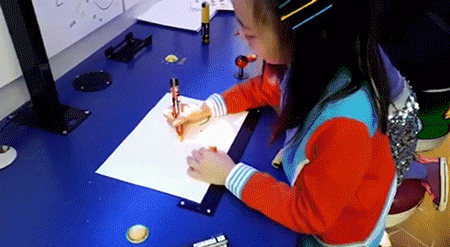 Micro Game Factory est le deuxième jeu utilisant la technologie Papertronics après le fameux Flippaper.
Cette fois ci, vous devrez combiner vos talents d'animateur et de game designer, en détournant des contraintes techniques strictes. Tout d'abord, dessinez les différents états de votre personnage en bleu. Ajoutez ensuite les éléments dangereux en rouge et les bonus en vert. Pour jouer scannez à tout moment votre dessin. Tous les sprites prennent vie, vous pouvez contrôler votre héros ! Faites votre mieux alors que le rythme s'accélère et que votre score augmente jute à devenir incontrôlable!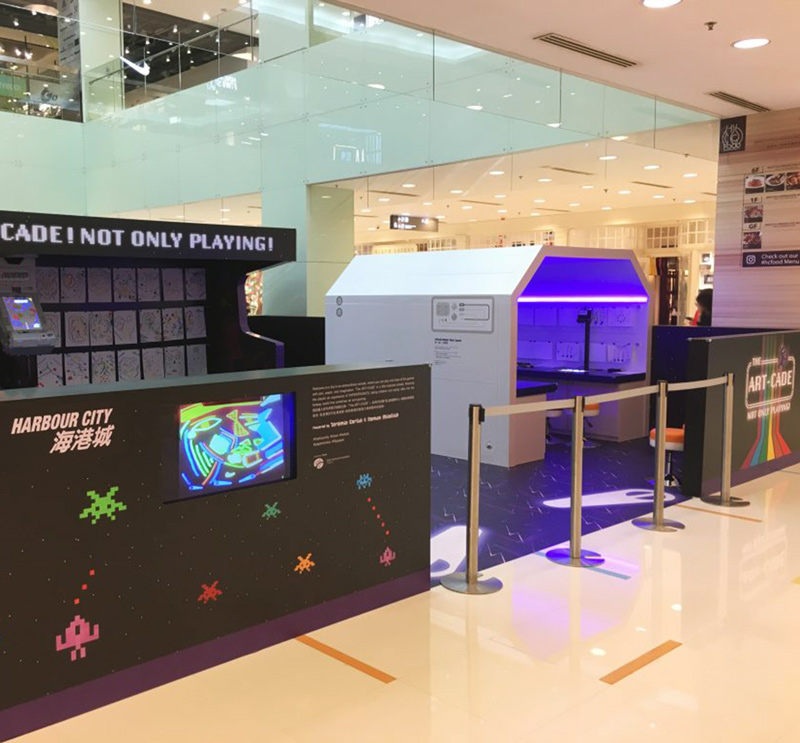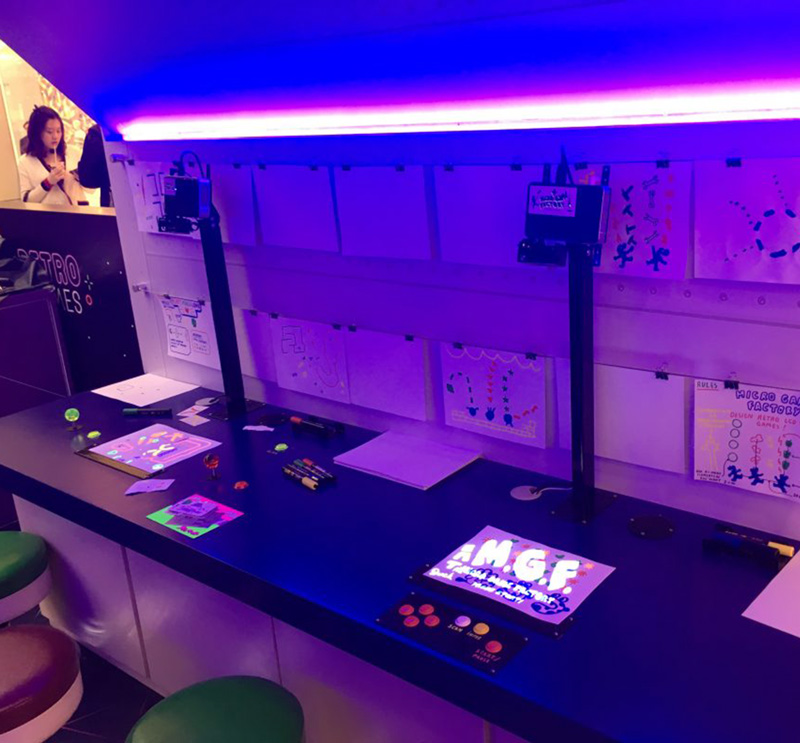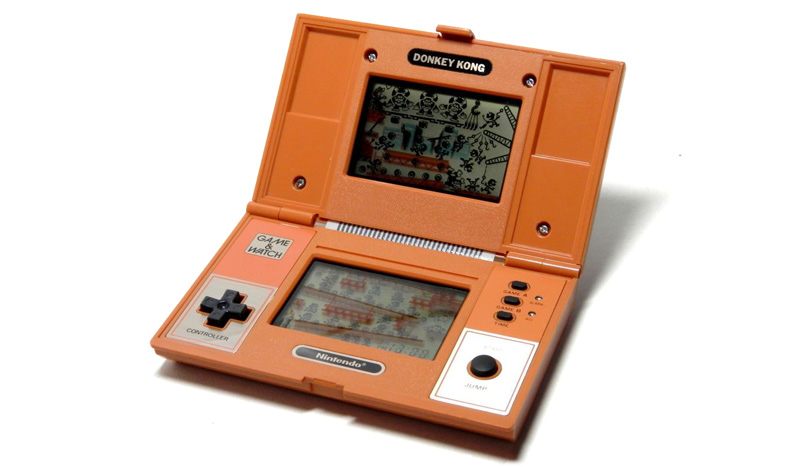 Les Game & Watch furent un succès international et malgrè leur principe technique très simple, sont déclinés en une grande variétés de jeux et scénarios. En 1982 pour l'adaptation de Donkey Kong, Gunpei Yokoï et son équipe inventent la croix multidirectionelle qui équipera ensuite toutes les consoles de salon des années 80 et 90.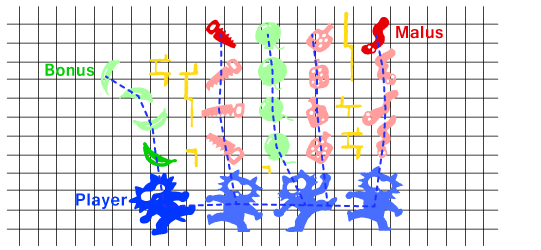 Drawing close up at subvenir with H13.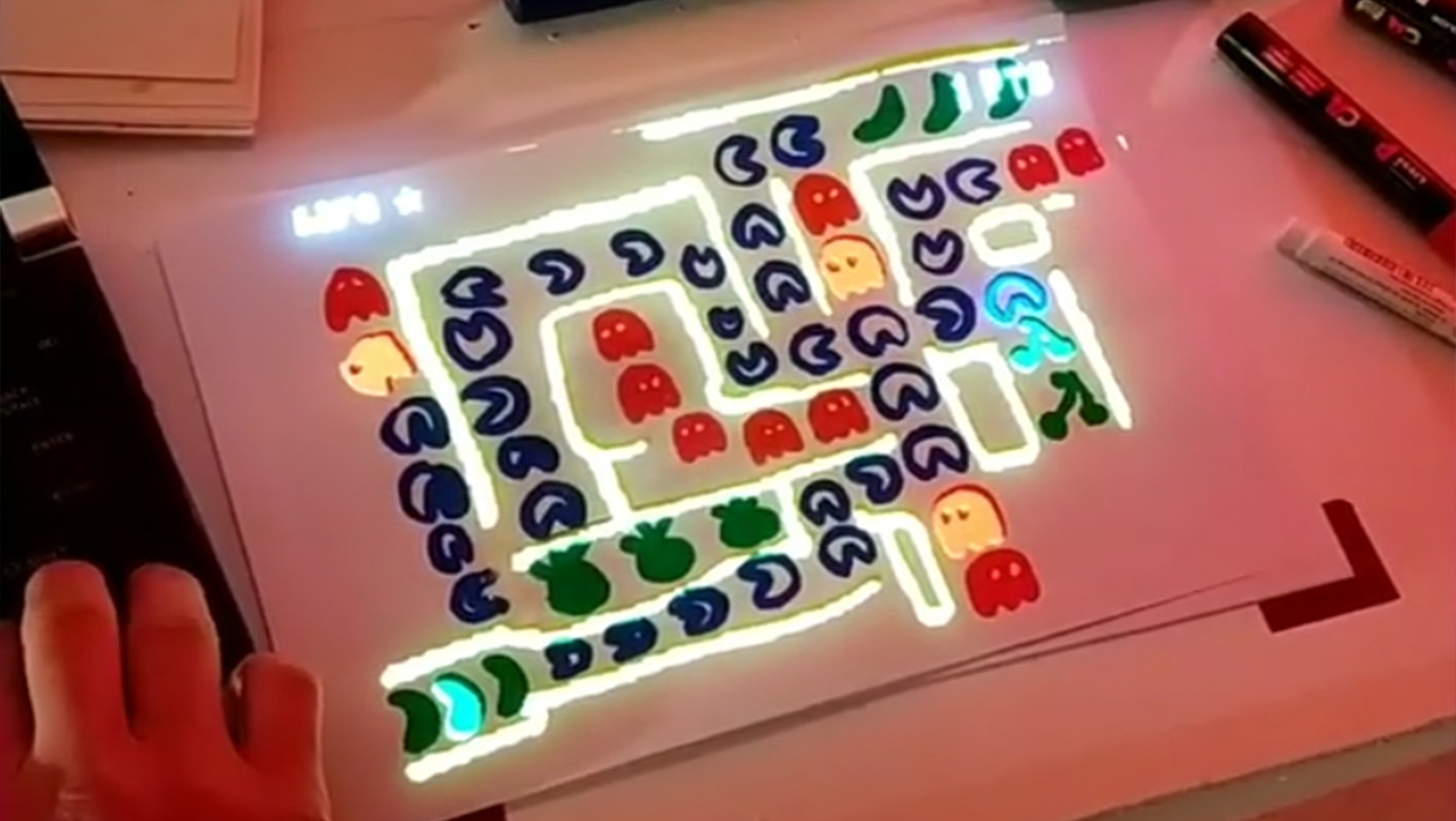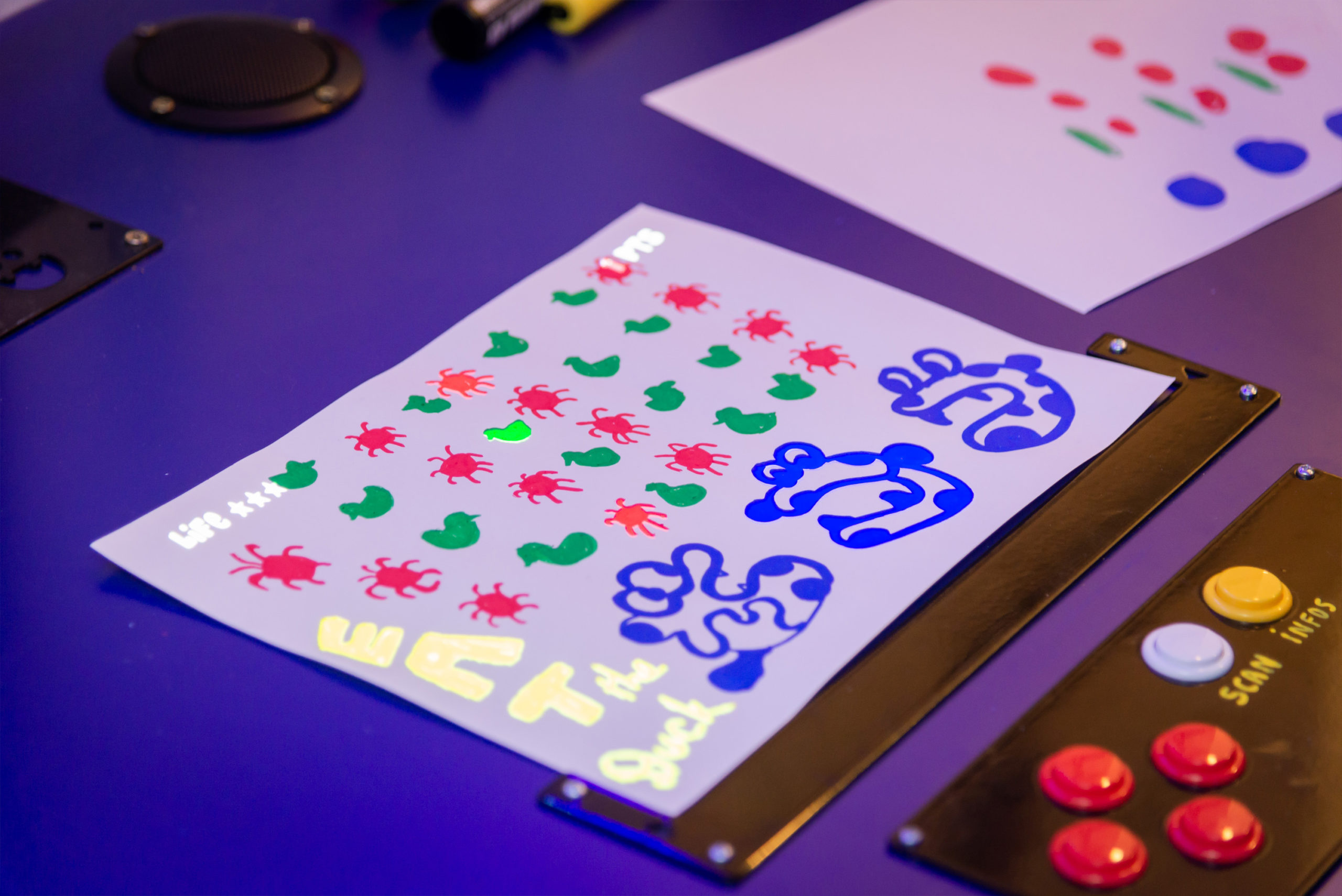 Micro Game Factory Jérémie Cortial & by Roman Miletitch.
Type : interactive installation, workshop, event.
Age/public : from 10 years old to creative professionals.
Space needs : 105 x 50 cm table (provided) or custom scenography. Everything provided. Better with a moderated light environement.
Press and events links :
MGF on Shake That Button.
The Art-Cad exhibition, Harbour City, HK.
Play by Canal J at Comicon Paris 2019.
M6 news 19-45, at Comicon Paris with Canal J