Mauvaise Graine poster
20€
This poster was printed live during the indies games exhibition Mauvaise Graine (2014) curated by Xavier Girard and Pierre Corbinais (Oujevipo) in Lyon.
Screen printed live with the crew (Nicolas Bibi, Totipote, etc) with 1 or 2 screens, neon colors and several gradiations mixes.
We saved several good prints in the many many printed this day.
Size : 32×45 cm (with some little variations).
Poster design by Chienpo, feat. Totipote.
Choose your fav color in the form !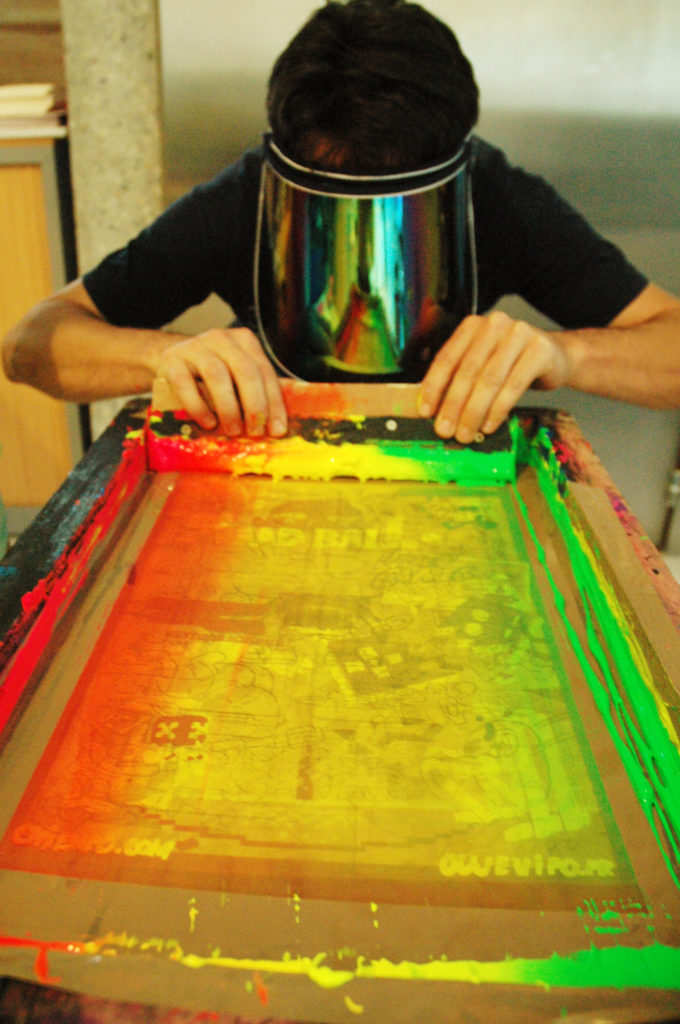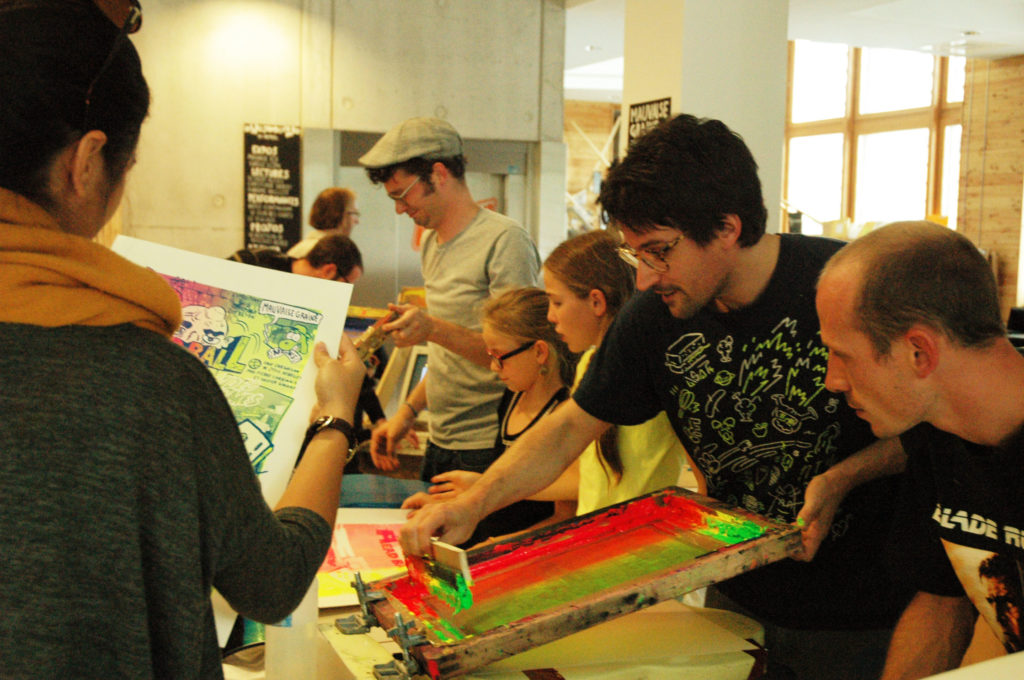 Sérigraphie live en 2014 avce Nicolas Bibi et Malcofro.