La sérigraphie reste un technique ultra efficace et flexible pour connecter le monde du graphisme à celui des objets, expérimenter des croisement improbables, produire en série, et même imprimer en live. Voici une petite collection de nos tricks utilisant cette technique d'impression ancestrale.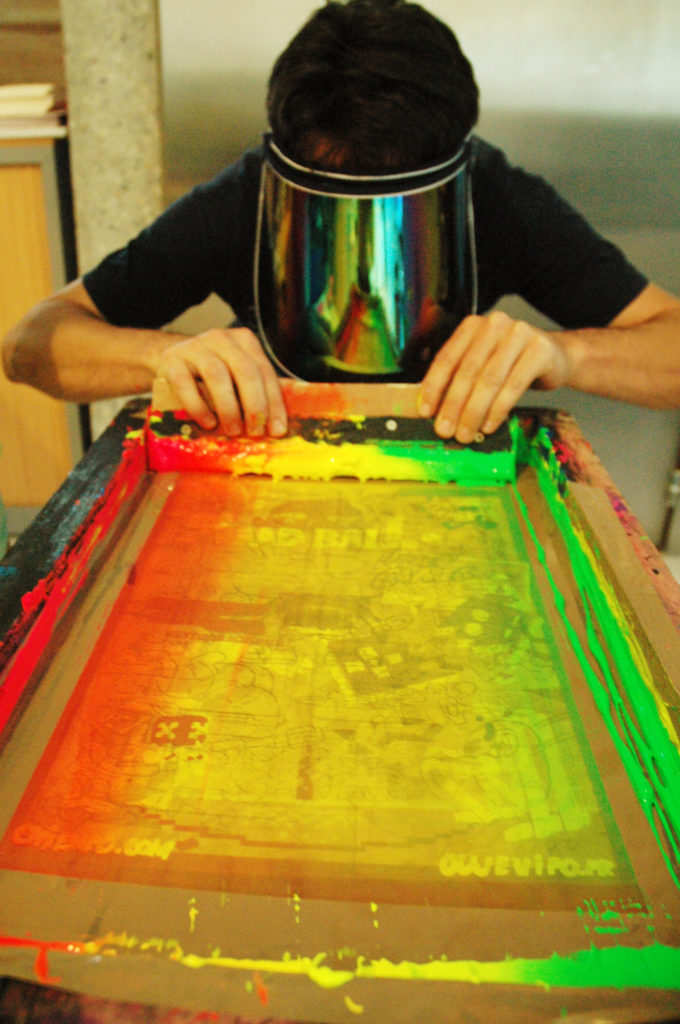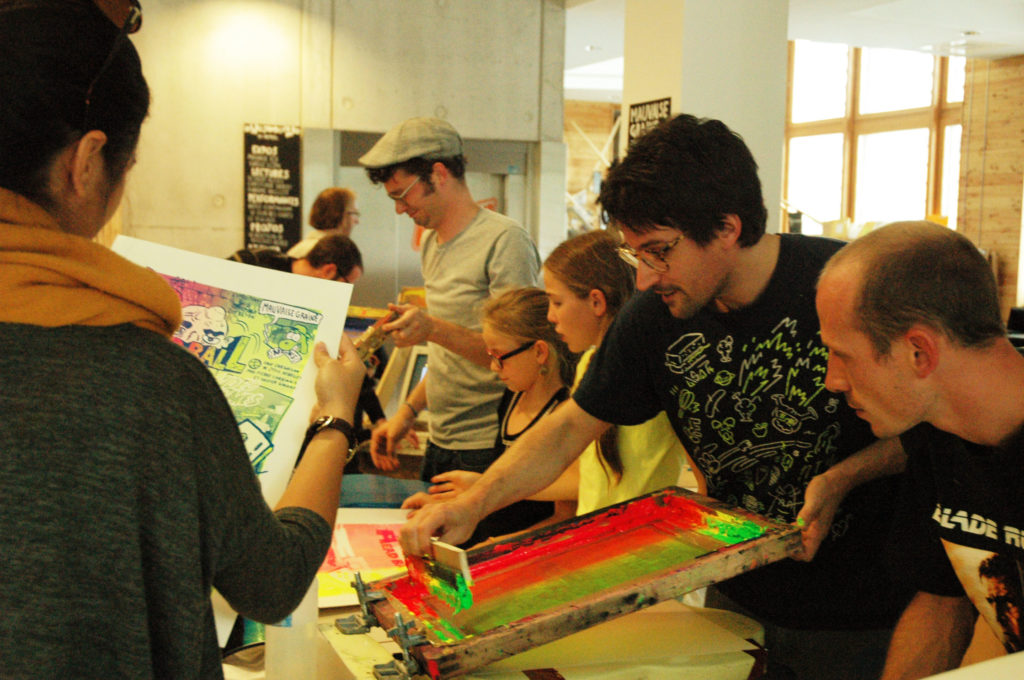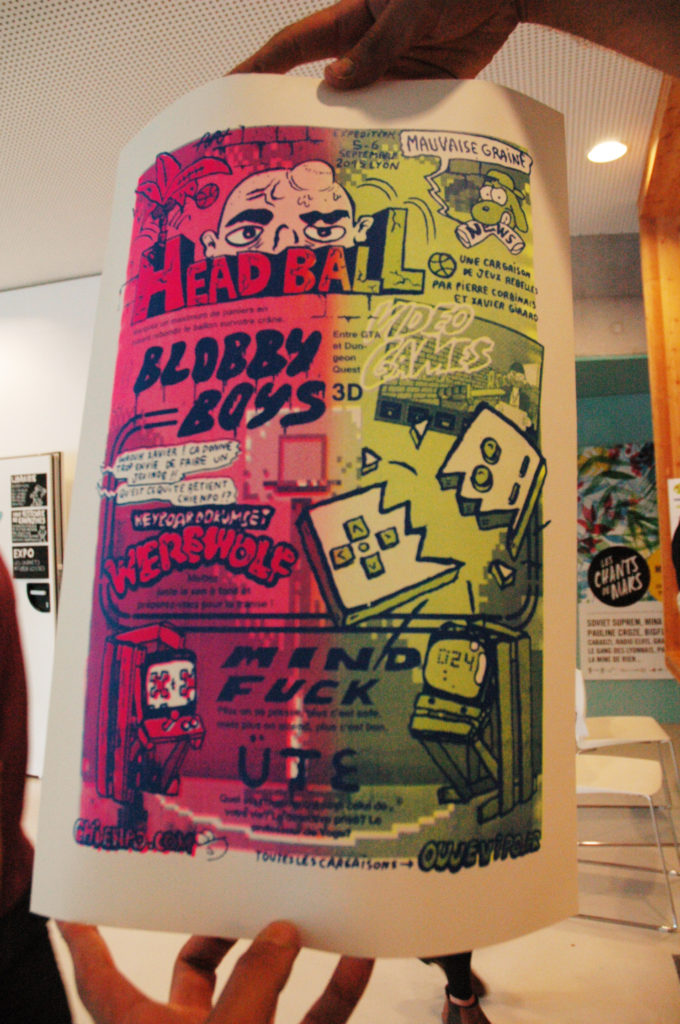 Impression live et à la chaine de 200 posters présentant la sélection de jeux Oujevipo avec Pierre Corbinais et Xavier Girard – festival Expédition, Lyon.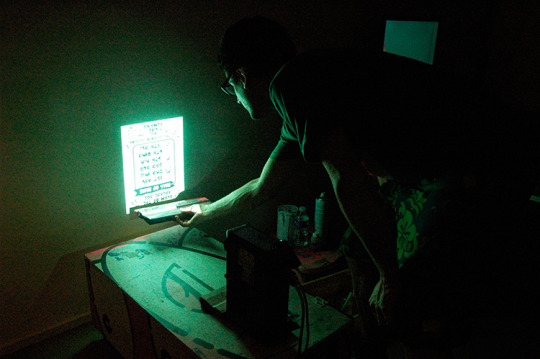 Print des Hi-scores du jeu Slam of The Aracde Age de One Life Remain invités à Lyon en 2014.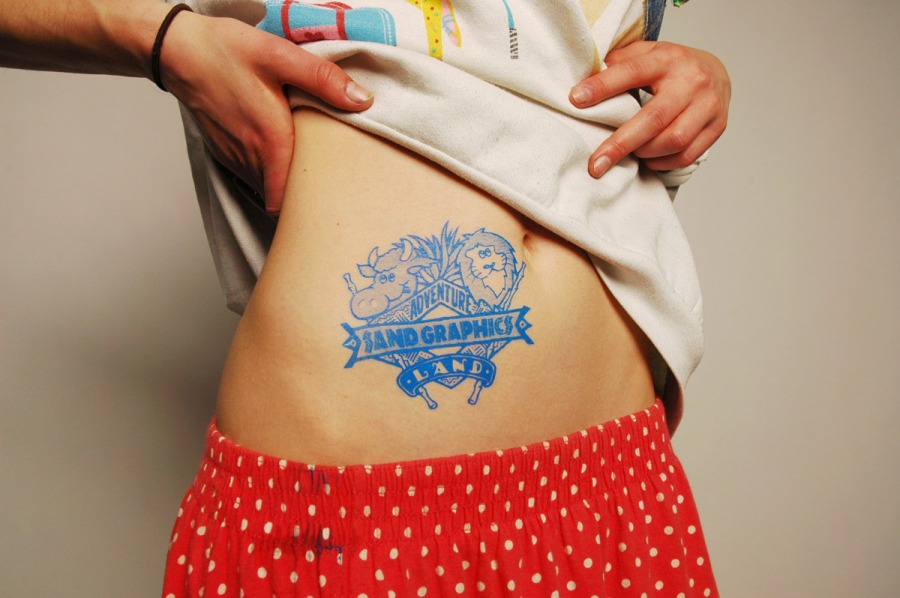 Tattoo fraîchement sérigraphié (design Naoki Sand Yamamoto)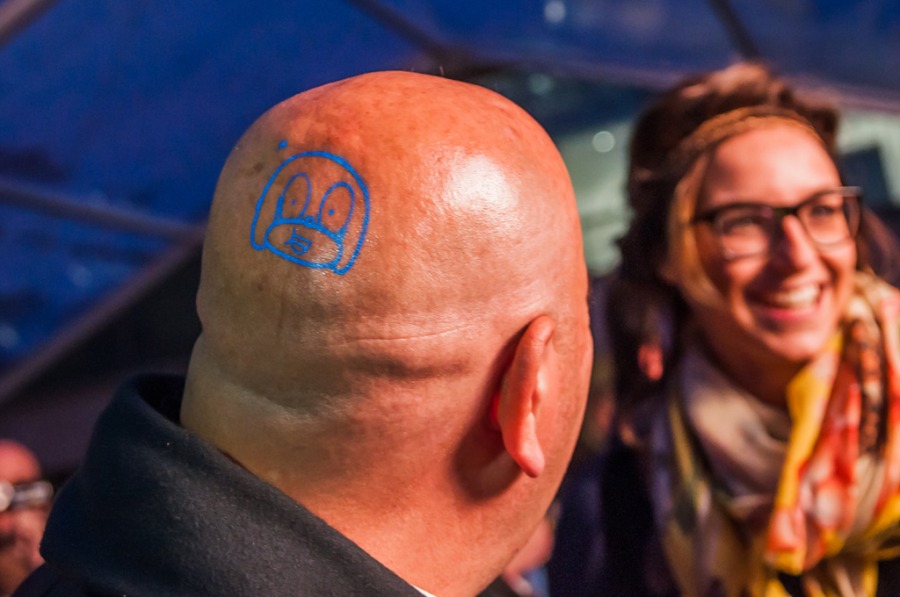 Autre tattoo fraîchement sérigraphié (Cité du design, Paris)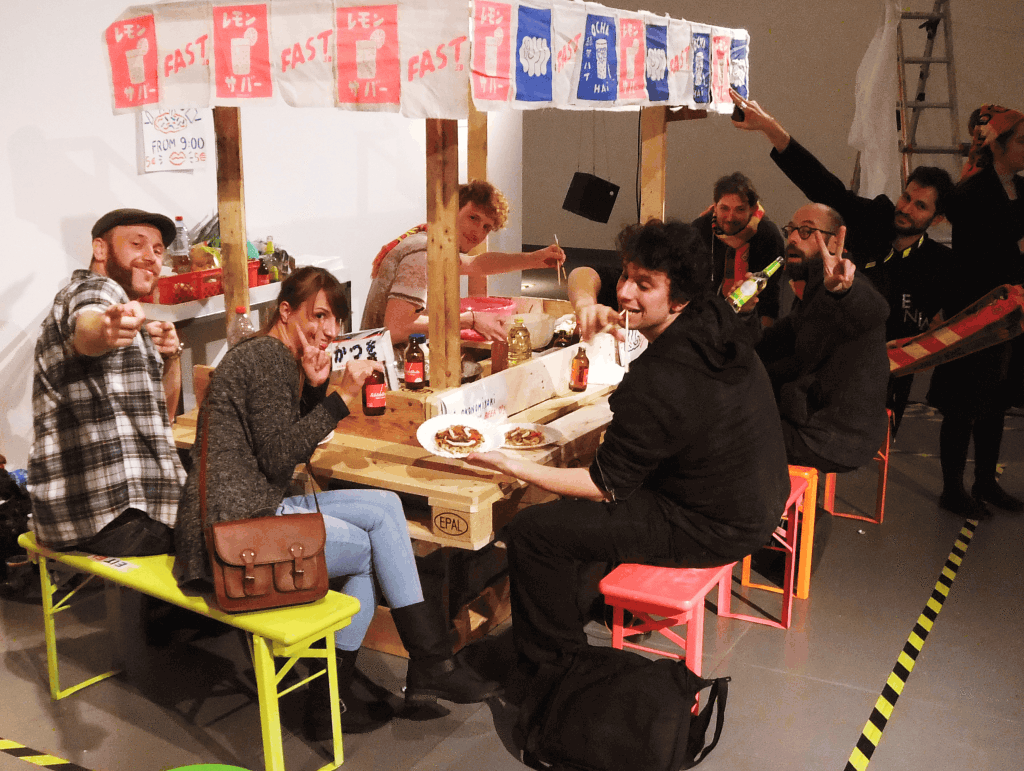 Stand Chienpo Okonomiyaki à NRW Forum (Dusseldorf) – Okonomiyaki, sérigraphie et bidouille electroniques sur ce stand insipiré des Yatai Japonais.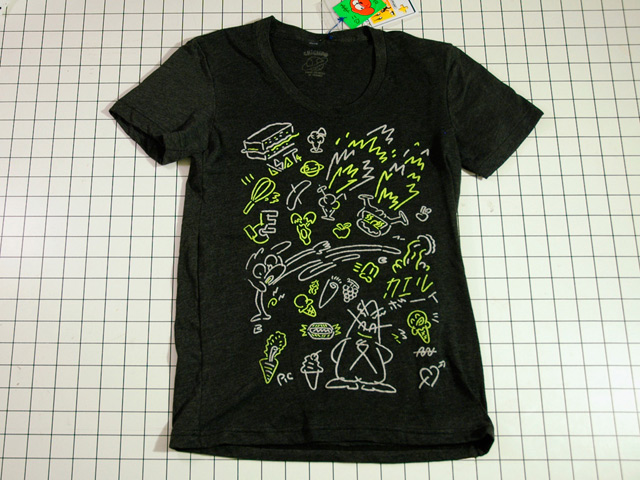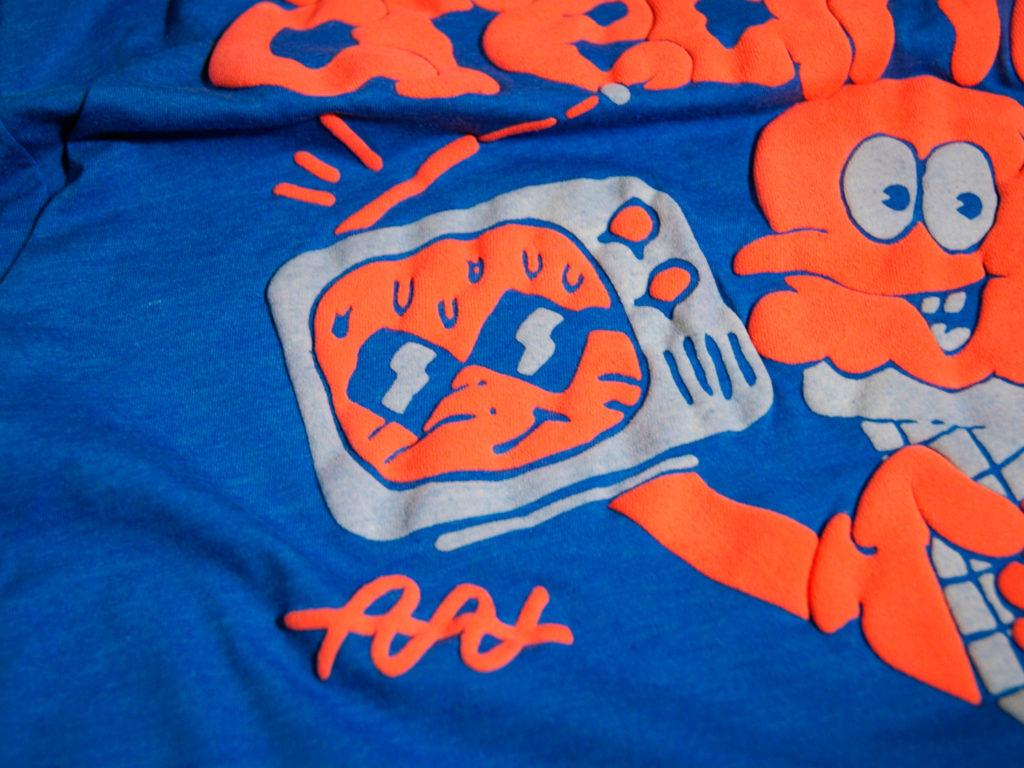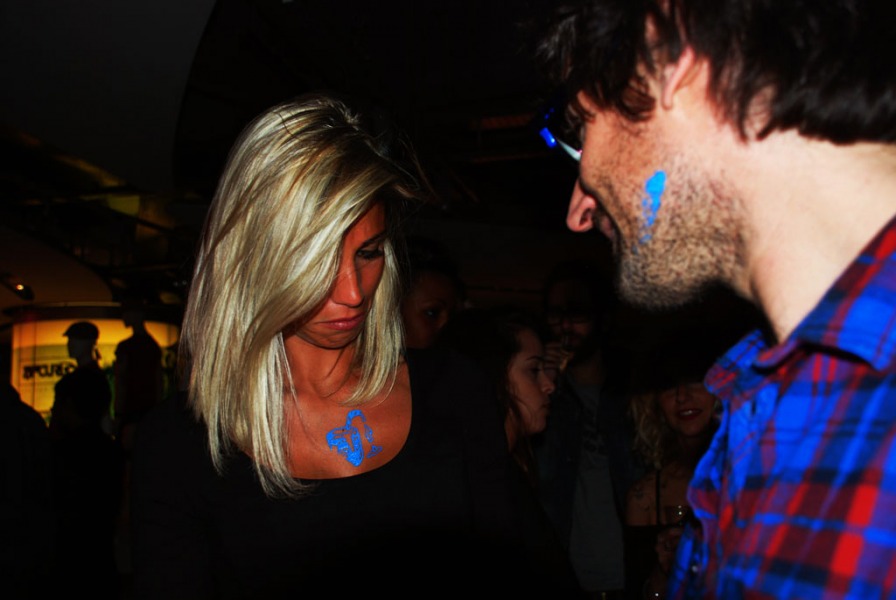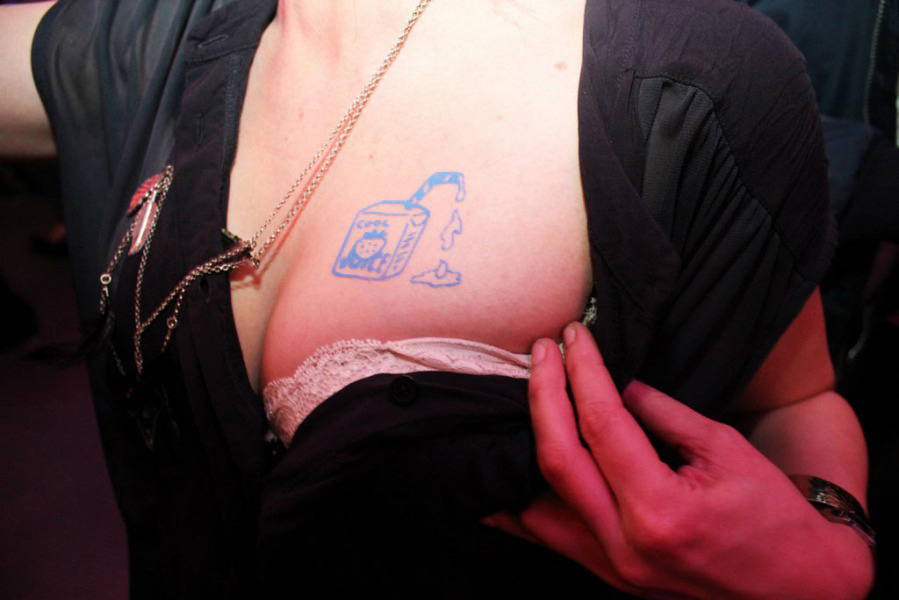 T-shirts imprimés aux encres phospho et fluo.

Tattoo raté sur ancienne Miss France

Tattoo impec sur sein anonyme.